Move for Movember – Week 3.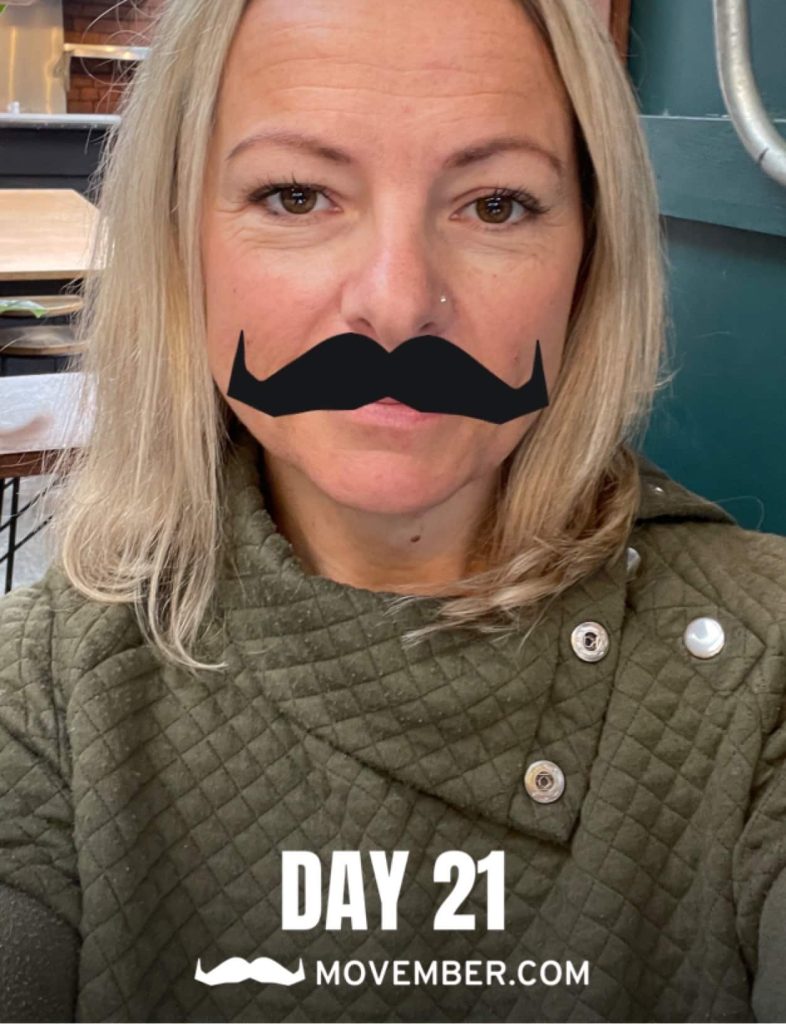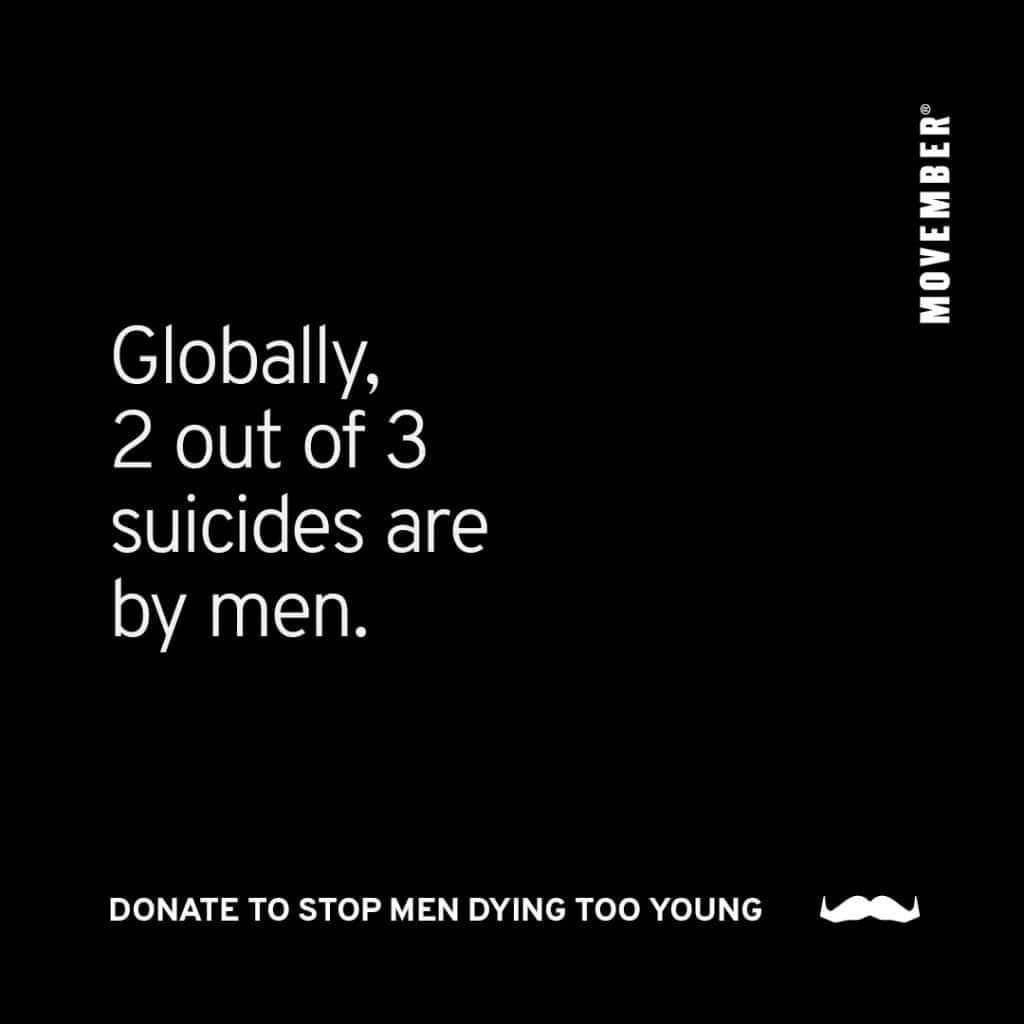 Switchstance 'Mogress' So Far.
Day 21! We've raised £255 towards our target of £300 and covered 394.9KM of our 300KM goal as a team!
In keeping with honouring One man each minute lost to suicide, we had One minute with Angela Stead this week to find out a bit about her and how she's getting on…
A minute with Angela Stead…
How long have you worked for Switchstance?
Around 13 years, since myself and Matt Cuff became joint directors.
What is your role?
It depends what day it is! In a small business you wear many hats. I'm a Senior Delivery Manager on paper but in practice I am also a User Researcher, Business Analyst, Tester etc.!
How are you finding the Movember challenge so far?
We're just over halfway through and I'm loving it, it's a great motivation to move more. I can't wait for our joint team walk towards the end of the month to celebrate the challenge together.
Why do you think Move for Movember is an important cause?
In my opinion, and my own personal experience, exercise is one of the best tools we have to support our mental health. Linking movement and mental health in this challenge is such a great, inspiring idea by Movember.
Encouraging more conversation around Mental Health is so important and particularly for men. It's only by normalising these conversations that we will remove the stigma and the shame that shockingly all too often drive men to feel there is no way out.
Tell us a random fact about yourself
I was once a contestant on the cringey game show Supermarket Sweep. It started as a joke when me and a friend applied for the show but then we somehow ended up on there after our audition! We were pretty terrible but I did get to do the crazy trolley dash!
Thanks Angela!
Come back next week for our final update on our 'Mogress' and a minute with…Matt Cuff.
For more on Switchstance's Move for Mental Health challenge you can visit our page which we will be keeping updated.
Together, we can create a greater impact.
Mental health matters.
Men's health matters.
---